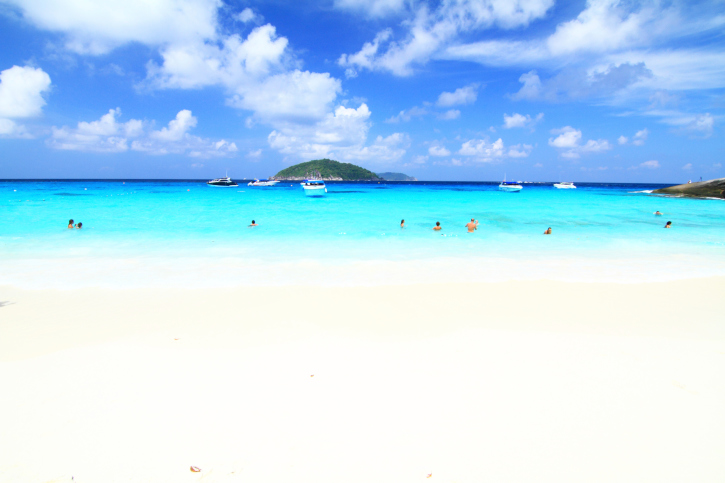 Even to those who have never traveled to Belize, there are some universal truths that almost everyone is familiar with: Belize is warm, Belize is beautiful and Belize is affordable. However, there are also quite a few myths floating around that paint an incorrect picture about life in Belize.
Debunk these myths by uncovering five of the most common misconceptions about Belize.
1. Spanish is the Only Commonly Spoken Language
While it is certainly true that the most widely spoken language in Belize is Spanish, that doesn't mean you'll need to become fluent in a new tongue just to be understood. In fact, one of the two official languages in the country is English, and English is typically taught to all residents from an early age while in school.
Signs are in English, government forms are in English and you'll be easily understood just about anywhere that you travel within the country.
2. Unpleasantly Hot Temperatures Are Present Year-Round
For many potential residents and visitors, the warm climate of Belize is a serious perk. However, some dread sky-high temperatures and constant beating sunshine. The reality is that Belize generally has year-round temperatures of between 75 and 80, which is considered to be ideal by many.
In addition, there are pronounced wet and dry seasons as well as cooler temperatures at higher elevations, creating some diversity depending on where you travel.
3. Any International Goods are Wildly Expensive
It is widely understood that the cost of living in Belize is quite low, but many people believe that those affordable rates are only for the local food staples and basic necessities. Thankfully, that certainly is not the case.
While imported foods, particularly those that come from Europe and Asia rather than North America, will be more expensive than locally-made items, they are still often comparable to what you might pay back home. Just like anywhere in the world, imported goods will come at a higher cost than what can be produced in the region.
4. It's Just Like the Rest of Central America
Belize borders both Guatemala and Mexico, which makes many people assume that the small nation is just like its closest neighbors. This myth is definitely false, because Belize has a culture that is all its own.
Heavy colonial influences from Britain, as well as influences from the nearby islands of the Caribbean, have created a unique dialect, cuisine, dance and way of living that is worth experiencing and far from what might be found anywhere else in Central America.
5. Belize is Entirely Rural
If you picture Belize and all you see is lush jungle and empty beaches, then you might be in for a bit of a surprise. Yes, Belize boasts both of those pictures described above, but it also has thriving cities, small towns, villages and modern infrastructure.
Whether you need reliable cell phone service, cable television, wireless Internet access or a nearby international airport to take frequent flights back home, Belize has all of the infrastructure required to make you feel comfortable.
By debunking some of the more typical misconceptions about Belize, you are able to shine a light on the incredible country that it truly is.
Learn more about Belize and the amenities you will find at Exotic Caye Beach Resort.