Keep Valued Customers and Good Employees: Offer Them Paradise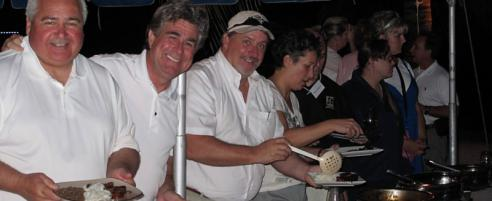 Loyal customers and employees are not something to be taken for granted. They are what makes your business work. As a corporate manager, you need to find innovative methods of retaining talent and rewarding customers.
A trip to a Caribbean island is going to do a lot more to keep you at the front of someone's mind than yet another business dinner, no matter how nice it is. Mindshare translates to the bottom line.
Retain Talent and Reward Customers
The Group Program is designed to give managers, sales managers, salespeople, and executives the ability to reward employees and customers for their valuable service or patronage. A company or individual is able to book a group of people at a substantially discounted rate for a stay at Exotic Caye Beach Resort's Playador, located on Ambergris Caye, Belize.
Your condominium suites are situated on 265' of beach front property, along with a bar, cafe, swimming pool, dock and dive shop. The island is world famous for both its diving and fishing along the 2nd longest barrier reef in the world.
The adventure traveler can boat inland for a day in the jungle to visit ancient Mayan Ruins, or inner tube down rain forest rivers into caves and out the other side of a mountain.
That's more memorable than a round of golf!
The Best Time to Come is Now
The rates are good any time of year with Christmas, New Year, and Easter being the only black out periods. The summer weather at the resort is 80-85 degrees with a cooling breeze blowing in off the sea. Summer is an ideal time to be on the island and off season packages can be purchased at a great savings to you.
The program has become a success because, in an increasingly competitive marketplace, where retaining valuable employees and customers is becoming more difficult, perks, other than monetary ones, take on greater meaning.
The good times experienced and the memories they cherish from their vacation in paradise become intertwined with a good feeling about your organization. It sticks to an individual in ways that bonus money, saved or spent, does not.