Groceries on Ambergris Caye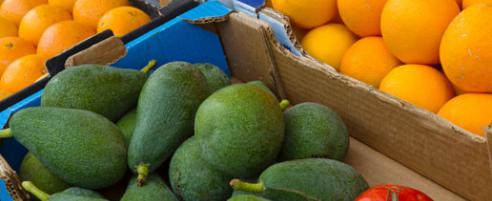 There are several main grocery stores on the island and many smaller shops which specialize in either fruits and vegetables or meat. We are fortunate to have two of the larger stores next to our resort.
The largest grocery store on the island is located right up the road from Exotic Caye. Another large store is located south of us on Coconut Drive. The fruit and vegetable stands are great for fresh produce.
The boat arrives from the mainland on Tuesday so that is the day to buy the best Caribbean fruits and vegetables that Belize has to offer. You will be able to find most items of need in the stores here. You may not always find the specific brand you are looking for, but generally all types of items are available. Be prepared to pay twice the US price for US specialty products, like Kellogg's Corn Flakes or Spaghetti-O's. However, for staples such as milk, cheese, eggs, bread, fruits, vegetables, meats and drinks the prices are the same or less than what you would pay at home.