Meet Our Resort Team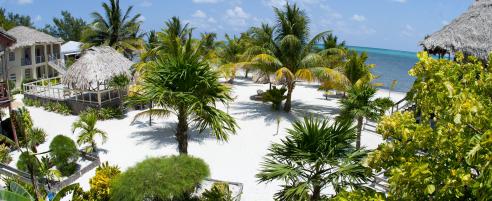 Priscilla Torres
Accountant & Bookeeper
Originally from the North in the peaceful district of Corozal. Priscilla has been chosen to be a new member of the Exotic Caye Family! She has acquired two Associates Degree majoring in Tourism Management and General Studies. Priscilla is always smiling and happy to assist any guests with their requests.
Norvani Santoya
Guest Relations & Reservations
Originally from the inland area of Orange Walk, Norvani has completed his Associate Degree in Tourism from the University of Belize. Norvani also has training in customer service and information technology. Norvani is the friendly face you see upon registration and is also the 'person in the know' regarding all of our tours and excursions. Come visit Norvani in our front office.
Josie Funez
Housekeeping Services
Originally from San Ignacio in the Cayo District of Belize, Jose has been with us for 8 years. Jose is responsible for our resorts housekeeping and laundry services and is always happy to chat with guests about Belize and make them feel at home here at Exotic Caye Beach Resort.