Things To Do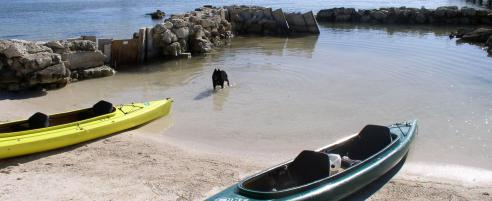 Perhaps you don't want to do anything more than relax by the freshwater swimming pool, lie in a hammock with a book and drink cocktails looking out to sea as the sun sets. But if you are feeling more active, there is a huge range of things to do on and off the island, which the staff are more than happy to arrange for you.
Island Activities
Ambergris Caye is all about water sports, and there are many available to you without you ever having to leave the island. You can chose from:
Kayaking
Wind-Surfing
Jet-Skiing
Canoeing
Airboating
Take a Cruise
Go Sailing in the Sunshine or Under the Moonlight
Take a Boat Trip to See the Manatees
If you want a break from the water, you might prefer to go bird watching to see Egret, Great Herons and many other tropical birds or visit the Ambergris Museum to experience the history of the island.
Other Mainland Activities
If you want something a little more colorful, then a short trip to the mainland takes you to full-day canoe trips on the Mopan River and half, full-day, and overnight horseback riding trips. You can visit the Mayan ruins of Cahal Pech, Caracol, and Xunantunich or go to the Butterfly Farm in gardens of tropical wildflowers. There are also wonderful river trips for bird watching and jungle exploration.