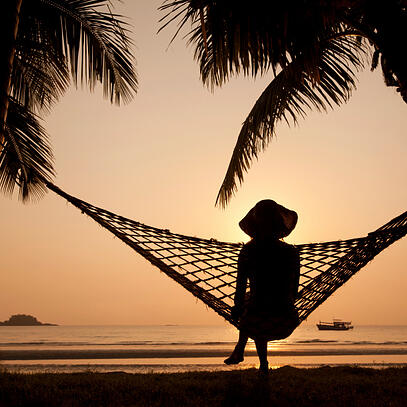 If you're lucky enough to be planning an upcoming vacation to the tropical island of Ambergris Caye, Belize, then there is no doubt that the best place to stay is the Exotic Caye Beach Resort.
Boasting a private marina and pier, gorgeous beaches and onsite amenities ranging from swimming pools to fitness facilities to great eateries, the resort is the ultimate place to unwind, relax and revel in the scenery of Ambergris Caye.
Before you book your room, dive into the available accommodation options at the Exotic Caye Beach Resort in order to find the perfect one for your next trip.
One Bedroom Standard
If you want a luxurious and comfortable place to stay on Ambergris Caye without spending a fortune, then the affordable one bedroom standard is the perfect option. Along with a bedroom containing either a king bed or two queen beds, there is a fully equipped kitchen perfect for preparing authentic meals or quick breakfasts to fuel a day of water activities on the beach.
One Bedroom Deluxe Condo Suite
If you're traveling solo or as a couple and you'd like just a little more space to spread out, then a one-bedroom deluxe condo quite might be ideal for you. Once again, you'll have a private bedroom and bathroom along with a separate area for preparing meals in the kitchen and dining around a small table that provides views of the ocean.
Two Bedroom Economy Condo Suite
When a single bedroom isn't enough, the two bedroom economy condo suite comes through with two spacious bedrooms. Plus, you'll have a bathroom, kitchen and living space where you can unwind on the couch at the end of a fun day of sightseeing or swimming.
Two Bedroom Standard Condo Suite
Upgrade the two bedroom experience with this condo suite that includes everything you'll find in the economy suite as well as a fantastic bar in the kitchen where you can entertain new friends or just hang out while preparing a meal.
Two Bedroom Deluxe Condo Suite
For those who are looking forward to the fresh air, sunshine and ocean breezes of Ambergris Caye, the two bedroom deluxe condo suites are magnificent. A highlight of the suite is the private balcony that overlooks the ocean and allows you to revel in the truly unforgettable scenery of the island.
Three Bedroom Deluxe Condo Suite
The biggest and most spacious of the rooms at the resort are the three bedroom deluxe condo suites. Ideal for groups, this suite boasts a kitchen and bar, a dining area, a living room, a private bathroom and three bedrooms perfect for families or several friends traveling together.
Honeymoon Suites
When it is romance you're after, nothing but the honeymoon suite will do. A king sized bed takes center stage in the suite, but you'll also enjoy the jacuzzi tub and the best views in the resort.
All of these rooms and suites offer modern amenities like air conditioning, cable television, high-speed wireless Internet, maid service and access to the many amenities onsite.
Find out more about Exotic Caye Beach Resort and get the information you need to help you plan your stay.