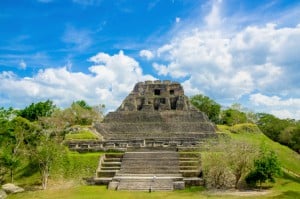 While the white sand beaches and beautiful reefs of Belize speak for themselves, it never hurts to get a strong endorsement from one of the most reputable travel brands out there.
Frommers has ranked Belize as the #1 vacation destination in the world for 2015, and it is indeed looking to be a big year for the tiny Caribbean country.
What do they recommend doing for fun in Belize? So many things! Whether hiking, sailing or diving in Belize, you can be assured of a memorable trip.
Frommers captures really well the wonder of seeing monkeys in the wild as you zipline through the forest, only to encounter some of the most impressive Mayan ruins ever discovered.
Cruise visitors, in the meantime, hop on a puddle jumper or water taxi and head to Ambergris Caye for a day of relaxation and basking in the eternal summer rays.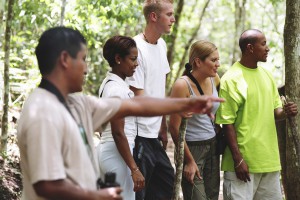 For those of you looking to follow Frommers' advice and see all the beautiful facets of Belize, Exotic Caye Beach Resort could be your haven.
With a private beach, onsite dining and recreation facilities, as well as a location that cannot be matched on Ambergris Caye, Exotic Caye Beach Resort should be on your shortlist of vacation destinations.
Interested in seeing more? Explore our website, and check out the Frommers interview.