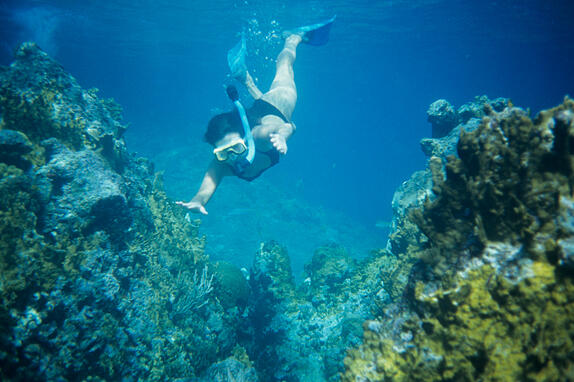 Belize is not a country that you would immediately think of when you book your vacation, but you did it! Congratulations for finding this gem of a country, and here are a few things that you should know before or upon reaching this unique country in Central America.
Water Activities Galore
Pack your SCUBA, your snorkeling gear and your swimsuits – there are plenty of spots where you can see the diverse wildlife that lives under the ocean (including the biggest fish in the world, the whale shark). Don't know how to scuba or snorkel? No problem, there are plenty of schools that can teach you. Or you can stay at your lovely resort and enjoy the beauty of the beach and the facilities. There are plenty of atolls that you can choose from, or why not just try to go to most of them?
Diverse Culture
Thanks to their history of British colonization, a lot of people in this country speak English. In fact, it is an official language of the country! That's not something you'd expect from a Central or South American country. Don't fret though – you can have your chance to practice your Spanish too as it is also one of the widely spoken languages, as well as Creole.
Fantastic Food
Because of their diverse cultural background, the cuisine is fantastic! You can get tamales, tortillas, but you can also eat rice and beans. Try the cassava bread, the plantains, or the renta pineapple drink – all of which won't dent a hole in your budget.
Jaguar Sanctuary
The only one in the world, although finding a jaguar out within the sanctuary can be more difficult than you would expect. You can go in a cage (the jaguar encounter at the Belize Zoo) and see a jaguar jump up on top of it – Were you disappointed at not finding any jaguars from the sanctuary? At the Belize Zoo, you can get up close and personal with them for only US $50! It is a very intimate setting as there are only 5 of you with a guide, and the jaguar. Not your thing? You can also consider the tapir encounter, Belize's national animal (cheaper at US $10).
Affordable Travel
You don't have to pay big bucks for such a five star vacation. You can book decent hotels in world renowned Ambergris Caye for around $100 a night, yes, these are top star beachfront resorts. How's that for an amazing vacation on a budget?
Mayan Ruins
They are scattered around the country, with the most famous Mayan temple, Xunantunich, found in Western Belize, near the Guatemalan border. The closest Mayan ruin to Belize City is Altun Ha, occupied for 1200 years until the Mayan collapse. These ruins are at risk of being torn down from companies using the stone for roads though, so best see them while you can!
Belize is home to second largest reef system in the world and the Great Blue Hole and a designated UNESCO World Heritage Site (there are 7 protected areas for you to enjoy) – this should be one of your main draws to the country!
A trip to Belize can include any or all of these wonderful activities or you can simply relax by the beautiful Caribbean water and let the world slip to the very back of your mind.