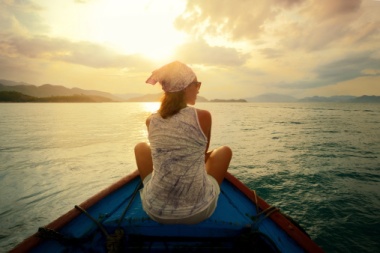 On the tropical island of Ambergris Caye, located just off the mainland coast of Belize, there is no shortage of incredible things to see, do and explore. One of the most popular pastimes is taking advantage of the beautiful beaches and refreshing ocean water by going out on a boat.
Use this guide to renting a boat on Ambergris Caye to find out what to look for in a boat, the best ways to use a rental boat, where to find a rental boat and who should consider this pastime for their next Ambergris Caye getaway.
Choosing the Right Kind of Rental Boat
The first step in renting the perfect boat is deciding what you want to do at sea. For some visitors, sailing is the ultimate pastime, so a sailboat would be the best rental option.
If you would prefer to enjoy a tour out at sea for the day, a larger boat with plenty of places to sit and an area out of the sun might be ideal for larger families. If you want to snorkel, a boat allowed in the Hol Chan Marine Reserve offers the best rental options. Whether you want to go diving or try water skiing for the first time, there will be a rental boat on the island that perfectly meets your needs.
What to Look for in an Ambergris Caye Boat Rental
Once you have narrowed down the kind of boat to rent, there are a few key things to look for in a boat suitable for visitors. First, the boat should always include life vests for each passenger. If there are children along, be sure that there are life vests in smaller sizes for them as well.
Rental boats typically include a large cooler filled with ice and drinks, which is a big benefit on a sunny trip out to sea. Finally, the best rental boats will be conveniently located along the beach near your accommodation or a nearby pier to make for an easier pickup and drop-off spot on the day you rent a boat on Ambergris Caye.
Where to Find a Rental Boat on the Island
You won't have a hard time seeing boats around the island, but it can be hard to know which are for rent and which are the best options. If you are staying at a hotel on the island, ask the staff there for recommendations. They can usually make suggestions and even book the boat rental for you at a fair price.
Renting a boat on Ambergris Caye can be an incredible experience. You'll see the island from a new perspective, make fantastic memories and have a wonderful time snorkeling, fishing, sailing or just enjoying the scenery. Click here to learn more about the top reasons to rent a boat from the island of Ambergris Caye, Belize.