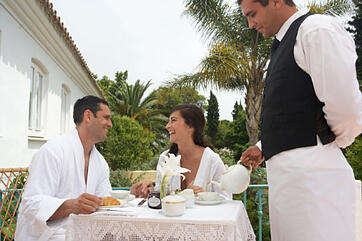 After the excitement and stress of planning a wedding has come to an end, a honeymoon is the ultimate opportunity for couples to relax, unwind and spend time together in a stress-free environment.
While there are thousands of places around the world that attract couples, Belize is a top destination. Here are some suggestions for planning an Ambergris Caye honeymoon full of unforgettable romance.
Let the Accommodation Choice Know About the Occasion
Wherever you travel, hotels, resorts and inns are happy to treat honeymooning couples to extra-special treats to help them enjoy their stay. If you are lucky enough to be staying overnight at the Exotic Caye Beach Resort on Ambergris Caye, don't forget to let the staff know that you are celebrating a new marriage.
They may upgrade your suite, leave out a bottle of champagne or just add in an extra-special element to encourage romance and intimacy on this once-in-a-lifetime event.
Indulge in a Couples Massage
Getting pampered is one of the top ways to completely relax and rid yourself of stress during a honeymoon getaway. While spas on the island offer everything from facials to manicures, there is nothing as romantic as a couples massage.
As you and your spouse lay side by side, you can enjoy the indulgence of a relaxing massage as you bask in the glow of unforgettable romance.
Create New and Exciting Memories
No matter what you do on your honeymoon, you are guaranteed to take home some wonderful memories that will be cherished forever. Some of the most unforgettable memories, however, come about by trying new things as a couple.
Ambergris Caye is full of exceptional activities, and just some of the incredible things you might want to consider include seeing crocodiles in their natural habitat, touring ancient Mayan ruins, feeding sharks or taking surfing lessons.
Dine by the Water
For many newlywed couples, a highlight of an exotic honeymoon is having the opportunity to taste incredible food. While visitors on Ambergris Caye can sample international fare that they already know and love at places like the Exotic Caye, they should also be sure to try out the local specialties.
Freshly-caught seafood and perfectly-ripe produce are paired with fragrant herbs and spices in the regional fare that draws on inspiration from nearby Mexico and Guatemala.
Leave Time for Nothing at All
With so many great ways to fill an itinerary in Belize, one of the best pieces of advice is to leave time for nothing at all. Lots of downtime can be one of the most rejuvenating aspects of the entire romantic getaway.
Ambergris Caye is one of the top destinations for a romantic honeymoon. Click here for more great advice on where to stay, what to eat and what to do in order to enjoy the ultimate trip.