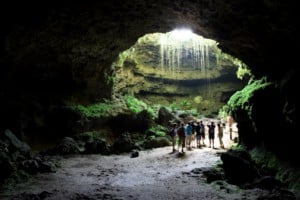 The island of Ambergris Caye is rapidly becoming one of the most popular vacation destinations in Latin America.
Although it might be easy to spend an entire vacation relaxing on the sands of the island's beaches, attending one of the cultural festivals or indulging in the local cuisine, many travelers also enjoy exploring the rest of the mainland through a guided tour. Read below to discover the top four reasons you should choose mainland tours and trips on Ambergris Caye.
1. Learn More About Belize's History
Joining one of the many guided tours to the mainland of Belize can be the perfect way to learn more about the country's past. Of particular importance are the ancient tribes and peoples that called Belize home centuries ago. The Mayan ruins of Xunantunich, for example, can give you a peek at what everyday life was like for the people who lived there more than 3,000 years in the past. This area is home to the impressive El Castillo pyramid, and nearby is the second-oldest Mayan structure in the world.
2. Enjoy High-Action Adventure
Another great reason to join one of the fantastic tours on mainland Belize is for the opportunity to get some serious thrills. If you are an adrenaline junkie, you will love adventures like jumping into dark caverns, swimming through underwater caves, tubing or kayaking through the beautiful Sibun River or even zip-lining right through the heart of the jungle's tree canopy.
3. Meet Unusual Animals
Ambergris Caye boasts plenty of flora and fauna, but some of the country's bigger and more unusual animals are found on the mainland. One of the top picks for travelers is a guided tour in the Cockscomb Basin Wildlife Sanctuary.
Along with incredible jaguars, the sanctuary is home to monkeys, tapirs and a variety of beautiful birds. This trip or tour gives travelers a chance to make some unforgettable memories.
4. See the Scope of Culture and Cuisine in Belize
One of the best things about visiting a place like Ambergris Caye is the opportunity to experience the culture and cuisine. However, Belize as a whole has a variety of native dishes, and spending some time on the mainland allows you to dig into local specialties. You won't want to leave Belize without first trying fry jacks, which are a type of homemade pancake, as well as a traditional boil-up with fish and eggs.
These four reasons sum up why every visitor to Ambergris Caye should have at least one trip or tour to the mainland. Visit this link to learn more about your options.