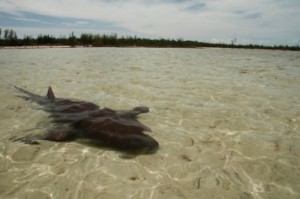 For many travelers to Ambergris Caye, the main appeal of the exotic island destination is the chance to relax by the beach, soak up the sun and indulge in some tropical cuisine. However, some visitors may be up for something a little more exciting.
If you prefer adrenaline to relaxation, these unexpected activities and attractions can ensure that your next getaway to Ambergris Caye is entirely unforgettable.
Spot Crocodiles at ACES
For an unexpected thrill, one of the top things to do on Ambergris Caye for kids and adults alike is visit ACES, or the American Crocodile Education Sanctuary. Run by American researchers, the sanctuary gives local crocodiles a safe place to live while simultaneously teaching locals and visitors about conservation efforts. You will love getting up close and personal with crocodiles, an experience you won't soon forget.
Try a Night Dive
Whether you enjoy scuba diving or snorkeling, trying it out at night is an entirely different experience. Guided tours can help you see the underwater world that exists after sunset each evening, and the ethereal activity is something that you simply can't do in many places.
Feed Sharks and Rays At Sea
If crocodiles aren't enough, kick it up one more notch by heading to the famous Shark Ray Alley. Decades ago, fishermen would clean their catch in this spot at the end of the day, and eventually sharks gathered to eat the remains.
Today, tourists with local guides can take boat rides to this spot and feed the sharks and sting rays. If you are feeling especially brave, you can hop in the water while these majestic creatures are distracted with chum. It might sound risky, and it definitely gets your heart rate up, but it is a very safe activity that thousands of people enjoy each year.
Explore Mayan Ruins
Anyone interested in history, culture or architecture will want to visit Altun Ha, one of the incredible Mayan ruins located on the mainland of Belize. You can take the ferry to Belize City on your own, or you can join a guided tour for an entire day of sightseeing. These ruins are amazing, and they serve as a window into the heritage of Ambergris Caye, its people and its history.
Reel in the Big One While Deep-Sea Fishing
There are plenty of opportunities to go fishing on Ambergris Caye, and many visitors will be more than happy with angling from one of the piers or casting out right from the shoreline. If you are after the biggest game fish, however, nothing can compare to a deep-sea fishing charter. Half-day, whole-day and overnight trips can be arranged, and you can even have the company supply you with all the gear you'll need.
If your version of the perfect vacation involves excitement, these unexpected things to do on Ambergris Caye will be a great start when planning your travel itinerary.