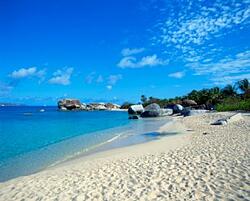 Although many of the visitors who travel to Ambergris Caye come for the beautiful beaches, recreation opportunities and comfortable accommodation options, many also come to experience the culture of Belize. One of the best ways to do so is by spending a day or more exploring the city of San Pedro, which is just minutes from the Exotic Caye Beach Resort on Ambergris Caye. Here are all of the top tips for where to eat and drink, what to see and what to explore. You are bound to have a wonderful time in this vibrant city.
Top Attractions in San Pedro
There can be no question that some of the top things to do in San Pedro involve getting outside and getting active. If you are in the mood to explore some of the cultural attractions or take things easy, however, there are still plenty of great options in the city. To learn more about the local wildlife, try a tour through the American Crocodile Education Sanctuary. Other fabulous picks include the Ambergris Museum and Cultural Center, The Gallery of San Pedro and the Marco Gonzales Maya Site.
Outdoor Recreation in San Pedro
One of the best things about San Pedro is its convenient location right next to the coast. This allows travelers to spend time in the city, but they can be on the beach in just minutes. Shark-Ray Alley is quite close to San Pedro, and it lets adventurous snorkelers and scuba divers swim right next to resident sharks and stingrays. You might also be interested in windsurfing right off the coast, getting a surfing lesson from a local expert, snorkeling in the Hol Chan Marine Reserve or even taking a relaxing boat ride around the island.
Best Places to Drink and Dine in San Pedro
San Pedro is known throughout Belize as one of the top places in the country to enjoy delicious international fare, a fun nightlife environment and scenic views as you sip fresh juice, beer or cocktails at sunset. Try the local cuisine in a relaxed environment by stopping in at Lick's Beachside Cafe, or treat yourself with a visit to the annual San Pedro Lobster Fest for some of the best seafood imaginable. Head to Wet Willies or the Green Parrot Beach Bar for lively atmosphere and affordable drinks.
San Pedro is one of the best possible places to enjoy a vacation. Between the luxury accommodation, the stunning beaches and the affordable cost of living, this is a top place in Ambergris Caye to explore. Click here to find out more about places to stay while visiting San Pedro