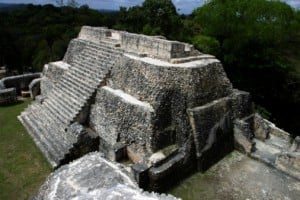 With incredible beaches, the charming town of San Pedro and some truly welcoming accommodations, it is easy to see how travelers spending time on Ambergris Caye and are happy never to leave the island.
However, embarking on a mainland trip can be a fabulous way to see what else Belize has to offer, soak up the culture, try some new cuisine and even to get a serious thrill with a wild activity.
The following are some tips and suggestions for mainland tours and trips on Ambergris Caye that appeal to all types of travelers.
Best for Young Children and Seniors
If you are looking for a fun mainland tour that appeals to all ages and won't require a serious level of fitness to complete, there are definitely a lot of options worth exploring.
Just a few miles from the border with Mexico is the town of San Ignacio, which is home to a great spot for horseback riding. Anyone over the age of five can try this fun activity, and the scenery is unforgettable.
Another option could be a chartered boat tour that takes you out to sea. You can choose to stay on board the whole day, hop into the water for some snorkeling or find a secluded beach for a fun picnic.
Best for Thrill Seekers
If your idea of the perfect day includes plenty of adrenaline, then a thrill-based mainland tour might be the ultimate option for you.
Close to Belize City, guided tours will include a stop at a zip-lining center. You'll wear a harness and sail through the tree canopy, spotting monkeys along the way.
If you want something even more thrilling, consider a day of tubing through an underground cave system. This requires you to be a strong swimmer, and you'll have to wear a headlamp at all times to handle the extreme darkness of some portions of the cave.
Best for Culture Enthusiasts
There are also plenty of mainland trips on Ambergris Caye that give you a better understanding of the local culture and heritage.
Because Belize was once a part of the Mayan civilization, there are ancient ruins to be explored.
Xunantunich, with its impressive structure of El Castillo, is one of the top spots for guided tours.
If you're more of a foodie, try a guided culinary tour in Belize City. You'll have a chance to watch local chefs prepare traditional fare, and you can taste specialties like rice and beans cooked in coconut milk, a hearty gumbo called chimole, tamales and sweet cassava bread.
Whether you want to try something wild and adventurous, calm and scenic or culturally enlightening, there is a tour or trip to the mainland of Belize that fits the bill. Click here for more day trip ideas from Ambergris Caye.