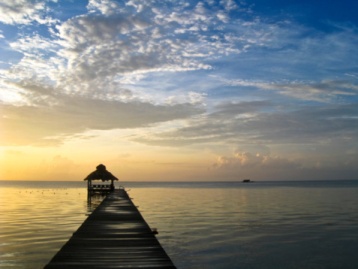 Some people go on vacation without knowing what to do with themselves at a resort on Ambergris Caye.
Either they're overwhelmed by the sheer number of options or they just haven't thought of the possibilities. In any case, there are plenty of fantastic things you could be doing if you're booking a stay in a place like the Exotic Caye Beach Resort.
Choose Right to Start With
It helps dramatically to start by choosing the right Ambergris Caye resort. While it's nice to be able to play everything by ear and just do whatever you think of, it's a good idea to plan ahead so that you can stay in a resort that provides most of the activities you want to do. It's usually best to look at the hotels on the island of Ambergris Caye in advance and plan on staying in one that best suits your needs.
Some of the things you might want to take a look at before you get there are what sorts of activities and amenities the hotel itself offers. Are there any, or even several, that you want to do while you're visiting? You also might want to check if the hotel is the home base for any tours or activities that you're interested in. Finally, check out the dining options and ask yourself whether you'll want on-site restaurants in case you don't feel like going out.
Fit in Cultural Immersion
Most of the people staying at a resort on Ambergris Caye are foreigners instead of Belizan natives. That is exactly the reason why they should take the opportunity to really be a part of the local culture. There are so many wonderful things to explore just outside of the hotels. Ambergris Caye has a fascinating history and, despite being a largely tourist area, some amazing links to the island's roots.
For example, near the Exotic Caye Beach Resort, there are a number of authentic Belizan restaurants where you can try the flavors of the island in spectacular dishes made with local ingredients. You might also find one of the many walking tours where you can see the natural beauty of the island particularly fun and enlightening.
No matter what you decide to do, you can be sure that you'll be getting a real experience, one that will leave you with an appreciation for a new culture and a whole host of amazing memories of the many remarkable ways you spent your vacation.