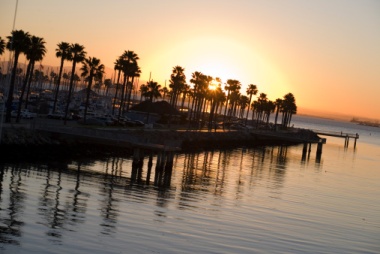 San Pedro is the largest town on the island of Ambergris Caye, making it a gathering place and hub of culture on the island. Whether you are on Ambergris Caye for a few weeks or a few days, you won't want to miss all that San Pedro's attractions have to offer.
This itinerary is a great way to plan your next day in the biggest town, and only true city located on the Belize island of Ambergris Caye.
Check Out Crocodiles at ACES
Short for the American Crocodile Education Sanctuary, ACES is one of the most popular attractions on the island of Ambergris Caye. Easily accessible on Conch Shell Street just outside of San Pedro's downtown area, ACES is an amazing destination where guests can see crocodiles in their natural habitats.
Kids and adults alike can learn about crocodiles, biology and the local ecosystem while doing good for the animals and the planet. Check these crocodiles out in the morning before it gets too hot since most of the attractions are outside and in the sun.
Fill up at Caroline's Cooking
One of the best things about visiting a new town is exploring their culinary landscape. For a midday meal, try out the local eatery Caroline's Cooking. It is close to the airport, making it a great last stop before you fly out.
On any day, though, the restaurant offers amazing jerk chicken, spicy and fresh fish tacos, shrimp burritos or whole lobsters, a staple of the island's cuisine. An affordable option, this is suitable for kids as well as adults who want a banana-flavored cocktail with their meal.
Cool Off with a Cool Treat
Take advantage of the warm weather and head to DandE's Frozen Custard and Sorbet in the heart of town. One of the most popular dessert spots on the entire island, this is a fantastic place to enjoy a quick treat as you beat the afternoon heat.
The custard is hand-cranked, and it is far superior to the ordinary ice cream you might be used to. Some of the top flavors to enjoy in a bowl or in a handmade waffle cone are the fresh coconut, which includes big chunks of local coconut meat, rum raisin and vanilla with a side of thick caramel sauce.
Tour the Marco Gonzales Maya Site
One of the newest Mayan ruins uncovered by archaeologists in Belize is the Marco Gonzales site. On the southern tip of the island just minutes from San Pedro's downtown area, the site boasts an ongoing excavation that really keeps things interesting. See the dig happening in real time and check out what they are digging up before anyone else around the world has the chance.
For those lucky enough to spend a day in San Pedro, there is no end to the ways to pass the time. Click here to learn more about this incredible town on Ambergris Caye.