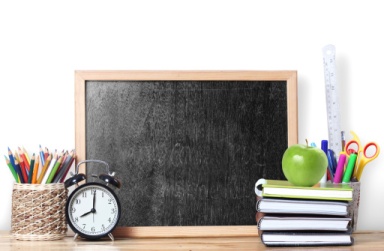 Although it is easy to think of the stunning tropical island of Ambergris Caye as a major tourism destination, it is also important to note that thousands of people call the city of San Pedro and the surrounding areas their permanent home. That includes many children who attend the wonderful local schools located throughout the island. As the school year draws to a close in Belize, be sure to congratulate the graduates attending one of following schools on Ambergris Caye.
San Pedro RC School
On Friday, June 20th, 2014, 90 students graduated from the San Pedro RC School. As one of the largest schools on the island, San Pedro RC is a vibrant education community for students of all ages. At the commencement ceremony held at the Angel Nuñez Auditorium, the theme was believing and following your dreams. Proud parents enjoyed hearing graduate Shanelle Palma give a welcome address, valedictorian Kylie Alamilla give a touching speech and Rowel Rivero give a thanks to the teachers and audience.
Isla Bonita Elementary School
Isla Bonita translates into English to mean beautiful island, an apt descriptor for the gorgeous island of Ambergris Caye. In 2014, 10 graduates moved up from the Isla Bonita Elementary School on Saturday, June 21st, 2014. Held at the Paradise Theater, the theme for the ceremony and graduation was setting off on a new journey. Graduate Grace Brown gave a salutatory address, the valedictory speech was offered by Kaiya Cabral and a heartfelt thanks was given by Orlando Carcamo.
Ambergris Caye Preschool
Saying goodbye to preschool and hello to elementary school were nine adorable graduates of the Ambergris Caye Preschool. At the Lions Den on Thursday, June 26th, 2014, touching speeches were given by Edward Dolores, Ashley Badillo and Eric Henkis.
Ambergris Caye Elementary School
On June 26th, 2014, eight proud students graduated from Ambergris Caye Elementary School. Welcome and graduation speeches came from Ms. Jessica Perez and Mr. Gabriel Nunez while the valedictorian speech was offered by Mr. Nathan Lisbey.
Holy Cross Anglican School
At the Paradise Theater on June 22nd, 2014, 34 students stood proudly to receive their diplomas at a graduation ceremony for the Holy Cross Anglican School. Salutatorian Stephanie Chi began with a welcoming address, valedictorian Antu Baretto inspired fellow students with a speech and the event was concluded with a vote of thanks from Jennifer Bijil.
Holy Cross Anglican Preschool
In tiny and absolutely adorable caps and gowns, 15 students left preschool forever at a graduation ceremony on June 25th, 2014. These four and five year-old students left the Holy Cross Anglican Preschool, and most will move on to one of the other established schools located on Ambergris Caye for their elementary school education.
Ambergris Caye can be an exotic escape, but it also has a thriving community full of schools and fresh graduates. Click to learn more about the island of Ambergris Caye.