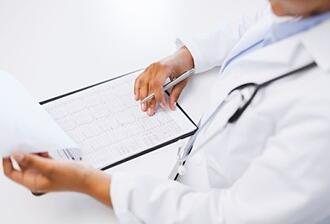 Before moving or even
visiting the island of Ambergris Caye
, Belize, many people want to be sure that there is a modern medical system in place.
Thankfully, Ambergris Caye boasts a number of medical facilities, exceptional healthcare professionals and access to larger international hospitals on the mainland of Belize.
The addition of two more physicians, both of which will be working full-time on Ambergris Caye, only means good things for residents, future tourism and growth on the beautiful island.
Meet the Two New Doctors
The two new physicians that will be working full time on the island of Ambergris Caye are Mrs. Sorangel Monteagudo and Mr. Hamir Adair Castaneda. Both are general physicians, and they are trained to address the medical needs of children, adults and pregnant women.
Drawn to the beauty of the island and the increasing prosperity and population, these two physicians will be an extraordinary addition to the already impressive medical landscape on the island. Local residents and expats alike can enjoy access to trained physicians, both of whom speak English, without traveling to the mainland of Belize.
Where These New Physicians Will be Working
Physicians Sorangel Monteagudo and Hamir Adair Casteneda will be working at the Clinica Los Pinos, which is associated with the San Pedro Diagnostic Center. This general medical practice is the place to go for a checkup, an annual physical or whenever something in particular ails you. Located right next to Tropic Air's Hanger, the practice is easy to find. The clinic's opening hours are 8am - 6pm, Monday through Sunday.
24 Hour Emergency Medical Service on the Island
Of course, emergencies happen, and injuries or illnesses don't necessarily take place during normal office hours. Thanks to the new physicians heading to Ambergris Caye, the island will boast its own 24/7 emergency medical service. Residents living anywhere on the island can dial two different numbers in order to get immediate medical advice or attention as needed. Remember the phone numbers 226-2686 and 602-6383, both of which can make living on Ambergris Caye safer and more appealing to potential residents or visitors.
Growth on Ambergris Caye
The addition of two new physicians to Ambergris Caye is a sign of the growth and potential that the island offers to investors and residents. Along with being a tropical retreat just a short journey from the rest of Belize, Ambergris Caye offers all the amenities and facilities that retirees or homeowners might need. From expert medical care to impressive infrastructure, this beautiful island may just have it all!
With two new physicians working full-time on Ambergris Caye, the healthcare industry grows and offers new services and 24/7 medical attention to residents.