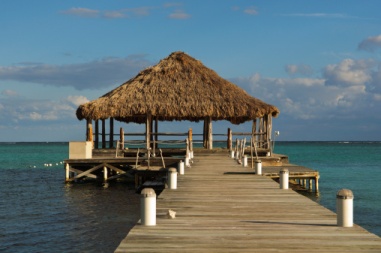 Instead of staying in a generic hotel during your next visit to Belize, choosing a rental property can be a more welcoming and comfortable accommodation choice.
At places like the Exotic Caye Beach Resort, it is possible to find affordable rooms and suites for rent that won't break the bank. Make the most of these Ambergris Caye rentals with the help of the following suggestions.
Cook a Local Meal in Your Rental
One of the big perks of choosing a rental rather than a hotel room is that you can expect to have a fully stocked kitchen at your disposal. Whether you happen to be traveling with children who want an early dinner or you just want a quick breakfast before a day of sightseeing, your very own cooking space can be a big advantage.
Shop at one of the local markets in Ambergris Caye, choose some of the amazing fresh produce or seafood, and then whip up an unforgettable meal at a budget price right in your rental.
Spread Out and Relax
Another major advantage of rentals over hotel rooms is size. Instead of being forced into a small space, you can spread out in a rental that includes a living room, as many as three bedrooms or a spacious suite suitable for romance.
Places like the Exotic Caye Beach Resort offer a range of rooms to fit your need, and each is a spacious option that will help you feel right at home in Belize.
Walk Straight to the Beach
Some of the very best rental properties on Ambergris Caye put you within walking distance of the stunning beaches. Make the most of that location by walking to the beach as often as possible.
You might start your day with a walk along the beautiful shoreline, or you could pop down to the water for a quick swim after lunch. Whether you are in Belize for a few days or a few weeks, you'll be able to do and see more by not wasting any time on traveling to the beach.
Take Advantages of On-site Facilities
Many people are under the impression that vacation rentals don't have the same facilities as a resort environment. At the Exotic Caye, you can have the best of both worlds.
Head to the pool, enjoy a meal at one of the onsite dining options, participate in a group fitness class and take advantage of all the different amenities that can come with rentals on the island of Ambergris Caye in Belize.
Whether you are traveling solo, with a spouse or with your entire family, rentals on Ambergris Caye can be a fantastic option for your accommodation. Click here to uncover more perks about rentals and why the Exotic Caye Beach Resort might be the perfect choice for your next getaway to Belize.