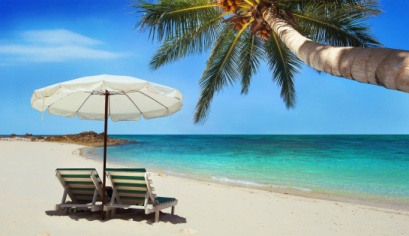 Whether you have been to Belize before or you are planning your first ever trip outside of the United States, you might already have your heart set on an Ambergris Caye vacation.
The scenery, beaches, weather and culture combine to make the island a truly amazing place to explore.
However, some travelers find it hard to narrow down the many accommodation options and select just one place to stay during their getaway.
Use these five tips to know exactly what to look for when planning your next Ambergris Caye vacation.
1. Location, Location, Location!
There is no question about it. Location is important! When you are on vacation, the last thing you want to do is worry about traveling to the nearby attractions, beaches and restaurants.
You'll want to look specifically for an accommodation that is within walking distance to the beach. Ideally, it would be like the Exotic Caye Beach Resort, which offers rooms right on the water for guests.
2. Amenities for All Ages
Depending on the ages of those in your travel party, you will also want to look for a hotel or resort that offers something appealing for all demographics. Retirees might enjoy access to a golf course, parents might appreciate a safe swimming area and teens might enjoy a fitness facility where they can have a group workout with friends in the afternoon.
3. Onsite Dining and Drinking
While it can be wonderful to get off the resort property and indulge in some of the amazing local cuisine, it is also nice to relax a little and enjoy a few meals just steps from your room or suite. The best Ambergris Caye hotels will offer onsite dining and drinking throughout the day for guests and visitors.
4. Variety of Room Sizes and Prices
Just like there is no one perfect vacation itinerary, there is no one perfect room for someone on vacation. You might desire a spacious room with an included kitchen, a three-bedroom suite for the whole family to share or even a romantic honeymooner's retreat. The very best resorts have a variety of room options, all of which cover a variety of price points, to ensure that you can find exactly what you are looking for on your Belize getaway.
5. Friendly and Welcoming Staff
Finally, it is important that you feel welcome and at ease from the moment you arrive at your vacation accommodation. To achieve that for guests, places like the Exotic Caye hire friendly, helpful staff who are happy to go out of their way to meet the needs of guests.
Acknowledging these five things can make it easier than ever for you to plan your next Ambergris Caye vacation. Click here to learn more about the top resorts on the island of Ambergris Caye and which might be right for you.