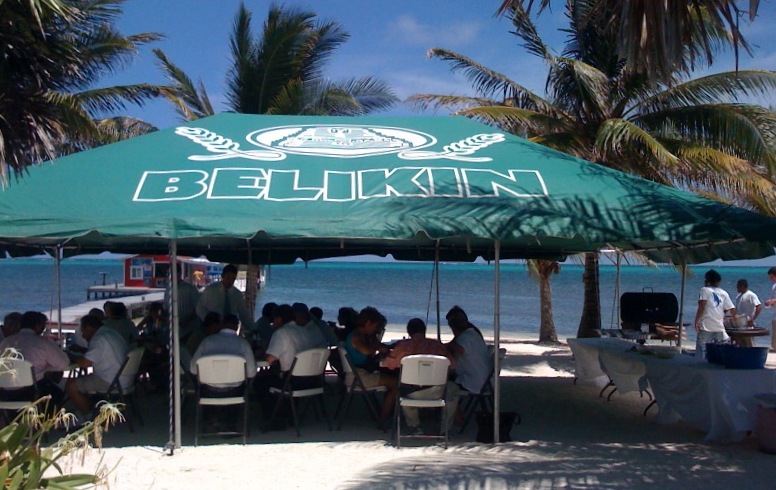 The most important elements to have when planning a conference are comfortable accommodations, easy transportation to and from the venue site, the necessary infrastructure and technology for the conference, nearby attractions suitable for all ages and something unique that will draw in attendees.
While it is possible to hold a conference or convention in hundreds of destinations around the world, the Belize island of Ambergris Caye is a top pick. Uncover the many reasons that businesses are holding conferences on Ambergris Caye, Belize.
Amenities and Facilities Required for a Conference
When business event planners start thinking about orchestrating a conference, whether it is for 25 employees or 500, the first thought is often the venue. Obviously, a conference requires a space where attendees can be comfortable and access the amenities needed for this kind of event.
Seating, video screens, computer access and even Internet services might be some of the needs of a conference, and Ambergris Caye boasts facilities that have them all.
Outside of the physical venue, the beautiful island is home to inviting hotels and resorts, wonderful restaurants and plenty of attractions that will keep adults as well as their children occupied throughout the duration of the conference.
Excellent Transportation Options
Transport is another big concern when planning a conference, particularly when the proposed destination is not in a large international city. Thankfully, that is not a concern on Ambergris Caye. Although it is an island, Ambergris Caye is easily accessible from the mainland of Belize by plane, helicopter and regular ferry service. Belize City is less than an hour away, and it is a large metropolis that boasts daily international flights around the world.
Low Cost Conferences on Ambergris Caye
Cost is an integral factor in picking the right destination for a conference. Costs should be low to attendees, but they should also be reasonable for the business that is picking up the tab for the event. In Belize, the overall costs of living are very affordable. This translates to inexpensive accommodation, dining and venue rental during the conference.
Year-Round Perfect Weather
Finally, some conference destinations have to be avoided during much of the year due to inclement weather. However, that is certainly not the case on Ambergris Caye. With a warm and moderate climate throughout the year, there is no bad time to visit the island.
Whether in November or July, a conference on Ambergris Caye will afford plenty of opportunities to relax by the pool, enjoy al fresco dining after a day of meetings or simply start the day with a refreshing walk on one of the many sandy beaches.
Organizing conferences on Ambergris Caye is easier than ever, and the destination is a clear winner. Click here for more information on planning an unforgettable event on the island of Ambergris Caye, Belize.