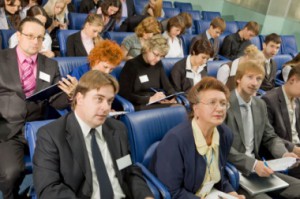 In any industry, political organization or social club, conferences are something that members often look forward to throughout the year.
Conferences can be a way to bring together members socially, promote new brands or organize training seminars for employees.
Whatever the reason for the conference or event, find out why Ambergris Caye might be the ultimate location to hold conferences.
Ideal Location Close to North America
Many companies love the idea of hosting a conference in an exotic destination, but the feasibility of connecting flights through several international airports might be a dissuading factor. Thankfully, conferences on Ambergris Caye are more convenient than you might expect. Travelers can arrive at the nearby international airport in Belize City, which offers frequent flights to major cities throughout the East Coast of the United States.
The journey to a tropical destination can be shorter than you ever imagined, and problems like jet lag simply won't be an issue. When attendees arrive, they will be ready to start learning, training or simply enjoying themselves right away.
Affordable Expenses
Planning a conference can be expensive, and it is overwhelming to think of the various expenses encountered along the way. Security, entertainment, catering and accommodation are just a few of the big costs, and they add up quickly. By planning a conference in a destination with a low cost of living, savings will be appreciated by all. Companies footing the bill for the entire conference will be pleased with the affordability, and if attendees are paying, the total cost will be low enough to make it an annual event rather than a one-time occurrence.
Appeals to Every Demographic
Many conferences are treated as semi-vacations by their attendees. This is a great thing to encourage, but it can be tough to find a location that is appealing to a variety of people. Places like Ambergris Caye are almost universally appealing. The stretches of gorgeous, sandy beaches are ideal for families with children, the nightlife is perfect for single travelers and few people won't enjoy the breathtaking scenery, warm weather and world-class cuisine.
Excellent Infrastructure in a Tropical Location
Finding the balance between location, appeal and modern amenities can be a struggle, but Ambergris Caye conferences meet the requirements in every respect. Along with an airport, public transportation, luxury accommodations like the Exotic Caye Beach Resort, incredible attractions and amazing cuisine, the island of Ambergris Caye boasts conference facilities, wireless Internet access, international phone access, reliable utilities and other elements of contemporary infrastructure that no conference should be without.
When planning a conference, don't rule out Ambergris Caye. Click here to find out more about booking rooms in bulk for a conference held on this beautiful island off the coast of Belize.