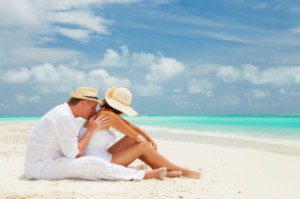 When couples join together in marriage, one of the most enjoyable ways to celebrate being man and wife is to venture away from the stresses and monotony of everyday life by going on a once-in-a-lifetime honeymoon. Many couples choose an exotic and tropical location, and places like the island of Ambergris Caye give you all of that without breaking the bank. Read below to discover some of the top ways to spend your wedding celebration on this incredible island.
Make New Memories Together
One of the best ways to celebrate a new life together as a married couple is to try something new. For something low-key, snorkeling or perhaps fishing from one of the island's piers could be the perfect activity. If you are part of a more adventurous couple, then swimming with sharks, seeing crocodiles up close or taking surfing lessons are all fantastic options that will create some absolutely unforgettable memories of this special adventure with your loved one.
Indulge in World-Class Cuisine
No romantic getaway is complete without plenty of indulgence, and the Exotic Caye Beach Resort may just be the perfect place for world-class cuisine. Enjoy local favorites and freshly-caught seafood to embrace the culture and cuisine of Belize, or dig into international specialties served overlooking the ocean. For many honeymooners, drinks are a part of the equation, and you will certainly enjoy sipping on cocktails at sunset or trying the local beer on a hot and sunny afternoon at the beach.
Get Pampered
A common activity for couples is to visit a local spa, and that is definitely a possibility while in Belize. Other ways to indulge might include swimming a few laps at the outdoor San Pedro Fitness Club or simply enjoying a sunset walk along one of the gorgeous white-sand beaches that surround the island.
Spend Time Doing Nothing At All
With so many incredible activities, attractions and restaurants located on the island, it can be easy to overbook your getaway. However, couples who have just been wed will want to savor the moment and leave plenty of time in the schedule to do relax and do absolutely nothing at all.
Romantic Accommodation
One thing that many couples look for is a resort that caters to their needs. Couples in love and newly married deserve the best, and places like the Exotic Caye Resort offer special honeymooner's suites that will allow you to feel like the royal couple you truly are.
Ambergris Caye's appeal as a honeymooner's destination is obvious. Click here for more information about accommodation on this scenic island.