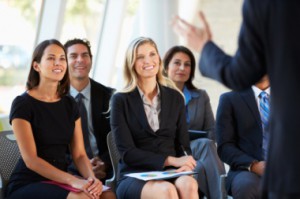 When planning a conference, there are two key factors that will attract attendees and make the event unforgettable: location and itinerary. As far as location is concerned, few destinations can compete with the climate and scenery of Ambergris Caye, which is the largest island in Belize. An itinerary is also a breeze to create thanks to the fantastic cuisine, excellent infrastructure and amazing recreation opportunities on the island. Discover how you can make the most of conferences on Ambergris Caye and plan memorable events.
Discover the Advantages of the Location
Before picking any destination for your next conference, it is important to take a close look at the location. It is no secret that Ambergris Caye is ideal for a relaxing vacation, but the island also offers everything you might need for a modern business function. Large event spaces are plentiful, and transportation can be arranged as needed. There are a number of accommodation choices, such as the Exotic Caye Beach Resort, that combine a welcoming atmosphere with contemporary amenities.
Include Phenomenal Local Cuisine and Nightlife
Part of what makes the conferences held on Ambergris Caye such successes is the cuisine and the sheer number of dining options. You might expect the dining establishments on such an island to be limited, but visitors will have endless choices for their meals. While conferences may cater some meals for their guests, there is also the option to enjoy traditional cuisine from local eateries or international fare from world-class restaurants at the resorts or in San Pedro. Visitors will definitely remember the fresh-caught lobster, local beers and tropical cocktails at sunset.
Invite Families and Friends to Accompany Attendees
To make your conference a hit, and to attract as many attendees as possible, one great idea is to encourage visitors to bring along their partners, friends and families. With just a short flight from the East Coast to Belize, it can be a fun weekend getaway that won't break the bank. Plus, individuals may be more likely to attend if they can turn the business function into a vacation.
Plan Flexible Itineraries For Recreation
While attendees can easily find exciting things to do on Ambergris Caye, creating an itinerary full of organized but optional activities is a fantastic gesture. This allows single visitors to socialize, and groups can choose whether to relax on their own or join in on the fun. From snorkeling tours to poolside cocktail hours, there is no shortage of events that you can organize on the island.
Thanks to the amenities, facilities and accommodation on Ambergris Caye, conferences are generally a big hit. Click here to learn more about planning a conference in Belize.