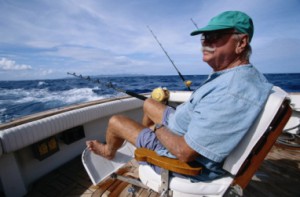 On an island as beautiful, warm and inviting as Ambergris Caye, it is not hard to find activities to enjoy. However, one pastime stands out to many as a dream come true: fishing. Whether you are a complete beginner, an experienced angler or someone ready to develop their interest into a serious hobby, Ambergris Caye is the place to do so. Keep reading to find out why fishing in Belize is truly paradise for all types of anglers.
Fishing Boat Charter Is Quite Affordable
Serious anglers often feel the need to limit their vacation days of deep-sea fishing because of the high cost of private charters. In Belize, however, that couldn't be further from the truth. Local fishing guides can take you out to sea, lend you all the right equipment and help you have a fun, successful day on the water for much less than in similar fishing environments like Florida or Hawaii. For the best deals, ask your hotel staff for recommendations on partner fishing charter companies.
Visitors Can Fish Right From the Shoreline
Many visitors come to Ambergris Caye with big plans to hire charter boats and spend as much time on the water as possible. However, that is definitely not your only option. There are several destinations throughout Ambergris Caye where you can cast right from the sandy coastline, and you can even rent rods rather than bringing your own or buying new fishing equipment on the island. Look for one of the many piers on the coastline, most of which are signposted for free public use.
Diversity of Fish to Catch
Another reason that Ambergris Caye is paradise for anglers has to do with the diversity of fish in the area. Just a few of the countless varieties swimming right off the coast as well as further out to sea include bonefish, tarpon, snapper, marlin, sailfish and grouper.
Explore New Kinds of Fishing in Belize
Fishing on Ambergris Caye, Belize is such an amazing adventure because the potential for new types of fishing is nearly limitless. You can try wading out to isolated salt flats between the coast and the barrier reef, fly-fishing for tarpon in shallow reefs or even night-fishing out at sea on an overnight charter. These experiences are definitely memories that you won't soon forget.
For serious anglers or just those with an interest in fishing, Belize is a fantastic vacation destination. Click here to pick up some helpful tips suitable for anyone ready to go fishing on Ambergris Caye.