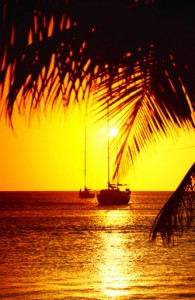 In some ways, planning a vacation to the stunning island of Ambergris Caye, located just off the mainland coast of Belize, can feel overwhelming. After all, there are countless things to do, see, explore and taste on the island, and your biggest limitation will be how much time you have to do it all. One of the most popular activities, however, is renting a boat. Use these questions to find out if you should rent a boat on Ambergris Caye for your next island getaway.
Have You Ever Wanted to Try Sailing?
The island of Ambergris Caye is one of the best spots imaginable to go sailing. With warm weather and frequent breezes over the water, you can choose between relaxing on a manned sailboat or learning the ropes yourself. Renting a boat gives you a chance to pick your sailing destination, and you can head out to sea for a few hours or even a few days depending on your love for the sport.
Do You Love Deep-Sea Fishing?
There is no question that fishing is a popular pastime on Ambergris Caye. While many visitors are happy to fish right from the shoreline, you can definitely hook bigger fish if you venture out to deeper waters. Renting a boat is an excellent way to go deep-sea fishing, and some charter boat companies even supply you with rods and reels.
Do You Want to Dive or Snorkel Somewhere New?
While snorkeling and scuba diving are two activities you can enjoy from a variety of locations, renting a boat allows you to explore new destinations underwater. A favorite of many is the Hol Chan Marine Reserve, which is a protected area full of incredible marine life.
Are You Searching For Romance?
If romance is what you're after, few things can beat a private boat trip out to sea. You might seek out a secluded beach for a private picnic, or you can just relax on a sunset cruise as you sip a glass of champagne with your loved one.
Sailing, scuba diving, snorkeling, deep-sea fishing and romance are just a few of the many reasons to consider renting a boat while on the island of Ambergris Caye. Click here for more details on boat rentals throughout the area.