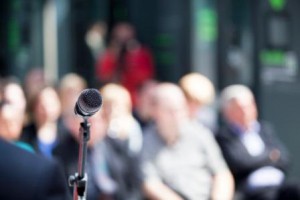 While the beautiful island of Ambergris Caye may be best known for its stunning beaches, warm climate and fabulous cuisine, it also boasts fantastic facilities for corporate events and even conferences.
Whether for a small conference with a few dozen employees or a brand event inviting hundreds of guests, the welcoming island can be the perfect setting. Find out how to plan a popular and enjoyable conference on Ambergris Caye in Belize.
Set The Date in Advance
The number one tip for anyone organizing conferences on Ambergris Caye is to plan it as far in advance as possible. While a conference can be thrown together with just a few weeks to spare, you will have a much better chance of success by planning it early.
Your guests will be able to secure great deals on flights to and from Belize, and you can book rooms in bulk for attendees from accommodation choices like the Exotic Caye Beach Resort.
Make the Most of the Island Cuisine
Whatever your conference or event entails, attendees will need to eat. Help them make the most of the incredible island cuisine by trying some local specialties or dining at local restaurants. There are a number of eateries in the town of San Pedro that can accommodate large groups, or they could even cater your functions.
Organize Group Activities to Explore the Island
Make sure that guests don't spend all of their time indoors. By planning a few optional group activities, attendees of the conference as well as their families will have the chance to get out and have an adventure. Whether you travel as a group to the crocodile sanctuary, try zip-lining or just visit a local festival, you are bound to have an unforgettable time.
Invite Attendees as Well as Their Families
When employees or potential attendees are invited to a conference in an exotic destination like Ambergris Caye, they are much more likely to attend if they can bring along a partner or even their entire family. By turning the event into a big family affair, you will be able to enjoy a greater number of attendees, and those who do come will be able to create fond memories associated with your services, product or brand.
By combining great food, incredible scenery and wonderful facilities, a conference on Ambergris Caye is a smart idea.