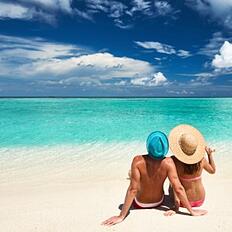 Whether you are able to get away to Ambergris Caye for a single long weekend or an entire month each summer, there is no doubt that you will have a wonderful time.
The warm climate, abundant beaches and laid-back atmosphere make the island a tropical paradise for travelers from across the globe. To really make your Ambergris Caye vacation extraordinary, here are five tips from frequent visitors to Belize.
1. Dive Into the Local Cuisine
One of the things that really separates Ambergris Caye from other tropical destinations is the local cuisine. If you are lucky enough to be on the island during the annual San Pedro Lobster Fest, make sure you try the inexpensive and delicious lobster prepared in countless ways. Of course, great local cuisine is available every day throughout the island, but many of the best restaurants are concentrated in San Pedro.
2. Find the Perfect Accommodation on Ambergris Caye
The best vacations start with the best accommodations. Places like the Exotic Caye Beach Resort allow you to fully appreciate the island's natural beauty, but you can still experience all the comforts and amenities you might come to expect from a world-class resort.
3. Hit the High Seas
Although there is more than enough to keep you busy on the island of Ambergris Caye, one of the best things to do is venture out to sea. Whether you enjoy deep-sea fishing for a day, snorkeling in one of the stunning coral reefs or sailing at sunset, you won't be disappointed.
4. Explore the Local History and Culture
To really make the most of an Ambergris Caye vacation, it makes sense to explore the local culture and history. Seek out one of the Mayan ruin sites or a local museum to better understand daily life in Belize.
5. Get Off the Beaten Path
Relaxing on the beach and indulging at lavish accommodation choices like the Exotic Caye Beach Resort can be wonderful, but it is also enjoyable to get off the beaten track. For example, you might be interested in dancing to local Punta music or even visiting a saltwater crocodile sanctuary.
Visiting Ambergris Caye is a wonderful adventure that you won't soon forget, and these tips can ensure that fact. Click here to find out more about vacation planning to tropical destinations like Ambergris Caye, Belize.