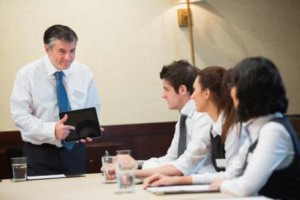 It's no secret that the Belizean island of Ambergris Caye is a remarkable destination for travelers on vacation. From the white sandy shorelines to the warm climate, visitors can relax, explore the island and have a wonderful tropical getaway any time of year.
In recent years, however, Ambergris Caye has also been home to a number of conferences, conventions and business events. Thanks to the close proximity to the United States, the suitable infrastructure and the perfect venue spaces, this island is a top spot for all sorts of events. Here are some of the top tips if you are planning conferences on Ambergris Caye.
Book Accommodations Together For Better Rates
Although accommodation and other costs of living on Ambergris Caye are already quite affordable compared to many global destinations, conferences can guarantee even lower rates for their attendees by booking rooms in bulk.
Contact the hotel or venue where you plan to have the event, such as the Exotic Caye Beach Resort, and then reserve a large block of rooms with a slight discount. Lower prices will save people money and encourage more visitors to attend your event.
Encourage Families to Come Along
Although many conferences on Ambergris Caye are specifically for industry members or employees within a certain company, you can increase the fun and attendance rates by welcoming families. Since the flights from the United States are so short, spouses and children may be able to come along. This gives everyone a more relaxed environment during the conference, and it can turn an everyday work event into a true family vacation.
Create an Exciting But Flexible Itinerary
It is important to remember that conferences on Ambergris Caye are more than just a business function. They are an opportunity for people to relax, see the sights and associate positive things with your company, brand or product. A conference itinerary should include meetings, tours and panels, but it should also include some fun activities.
Be sure to offer conference attendees exciting opportunities like snorkeling at the Hol Chan Preserve, feeding sharks in their natural habitat or even just attending the local Lobster Fest to indulge in some fresh and fantastic seafood caught offshore.
Conferences on Ambergris Caye can be an affordable business event that draws in lots of attendees. If you are interested in planning your own convention, conference or business meeting on the island, click here.